Low Intensity Cognitive Behavioural Therapy and Personal Training
What is it?  
A treatment approach which combines Personal Training and Cognitive Behavioural Therapy (CBT) approaches.  
CBT is a very practical approach. It looks very much at the here and now, and what we can do now to move forwards to improve our mood. It focuses on how the way we feel, think, and behave are all linked and can form a vicious cycle which maintains our current difficulties. 
Treatment looks at how to implement certain tools and techniques that can be used to break this cycle. It is an approach that requires tasks to be completed outside of sessions via the use of an online computer programme, Silvercloud. 
You will work together with your Psychological Wellbeing Practitioner and Personal Trainer to review your progress with the CBT as well as combining this with 1-1 Personal Training Sessions. 
How will the Personal Training work?  
Your Psychological Wellbeing Practitioner and Personal Trainer will discuss with you your exercise history and current goals and design workouts based on this. All levels of fitness are catered for and exercises can be modified and adapted if and when the need arises. You will also be given the option of either a gym or home workout programme to follow outside of session times. 
All sessions can take place in person at one of the following parks: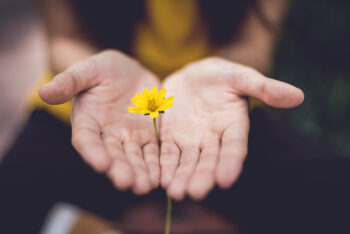 Or online via Microsoft Teams. 
The location of appointments will be agreed with your Psychological Wellbeing Practitioner and Personal Trainer at your initial consultation call. 
Personal Training sessions will coincide with your review date on Silvercloud so that any problems arising with Silvercloud can be discussed before the beginning of the exercise session.  
What to expect 
Before each session, you will be expected to have completed the tasks set on Silvercloud as well as a set of questionnaires. This can be useful for thinking about how you have been feeling over the past week and to monitor any changes as you progress through treatment. 
Your Psychological Wellbeing Practitioner and Personal Trainer will make arrangements directly with you to meet at a particular time and place either weekly or fortnightly. 
Each session usually lasts 50-60 minutes with up to 6 sessions being offered. 
Why are you being offered it?  
There is abundant research which shows that movement has a positive impact on well-being and can reduce feelings of depression and anxiety. By engaging in CBT alongside structured exercise, you can gain benefit from both. 
You are being offered this approach because you have expressed an interest in support for your mental health and this treatment approach may be suitable for you. We will arrange an initial call with you, where we will ensure you understand what is involved and are able to engage in the exercise part of the approach.  
Please let us know about any concerns you have about your mobility and any medical conditions that you think might impact your ability to engage in Personal Training sessions. We will also ask you to complete a pre activity readiness questionnaire (PARQ) and an informed consent form to confirm that you are fit to exercise. You will be able to discuss these forms in more detail during your initial call with your Psychological Wellbeing Practitioner and Personal Trainer.