Young peoples wellbeing support programme
Living Well UK (LWC) and Consortium members Sport 4 Life and BCAT are working in partnership to enable young people to engage in sporting activities, outdoor activities and creative activities, which may support their future aspirations.
This project incorporates key elements for wellbeing providing achievement, connection and enjoyment with added mentoring and talking therapies.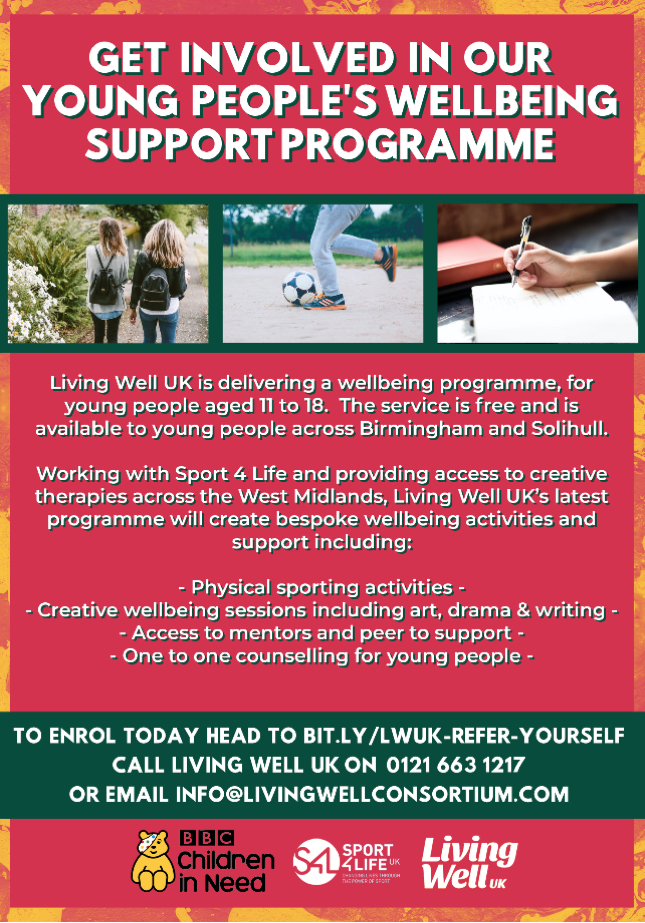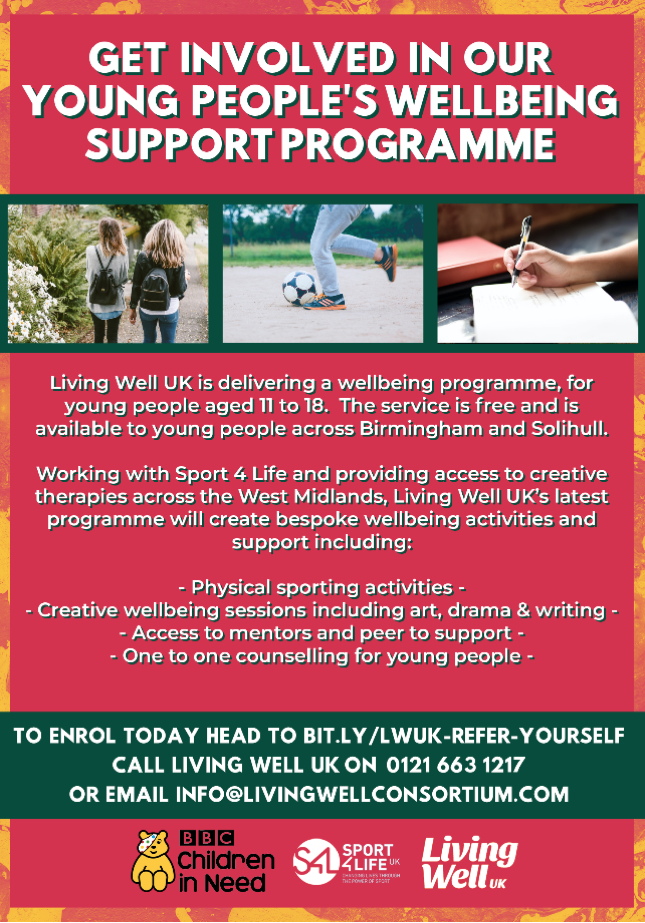 Why take part
As well as sporting and creative activities, each young person will have access to support from qualified Children and Young People Counsellors supporting them with their mental health needs.
Being involved in activities affects our brain chemistry by acting directly on the release of neurotransmitters, our body's natural anti-stress and anti-depressants.
Activities provide a sense of achievement which are linked to the release of dopamine, purposeful activity stimulates serotonin. It is well known and researched that exercise stimulates endorphins and connecting with others stimulates oxytocin.
Young people will be involved in a series of sporting sessions and creative therapy sessions ensuring social distancing guidance is followed.
Are you interested or know someone who may be?
Involving young people
Alongside these activities and access to qualified therapists, Living Well UK will actively be looking to engage and involve young people in the strategic make-up through Board level involvement.  We are also looking to develop how young people are involved in our organisation and its development.
Sports sessions
See below to see sports sessions available with Sport 4 Life.