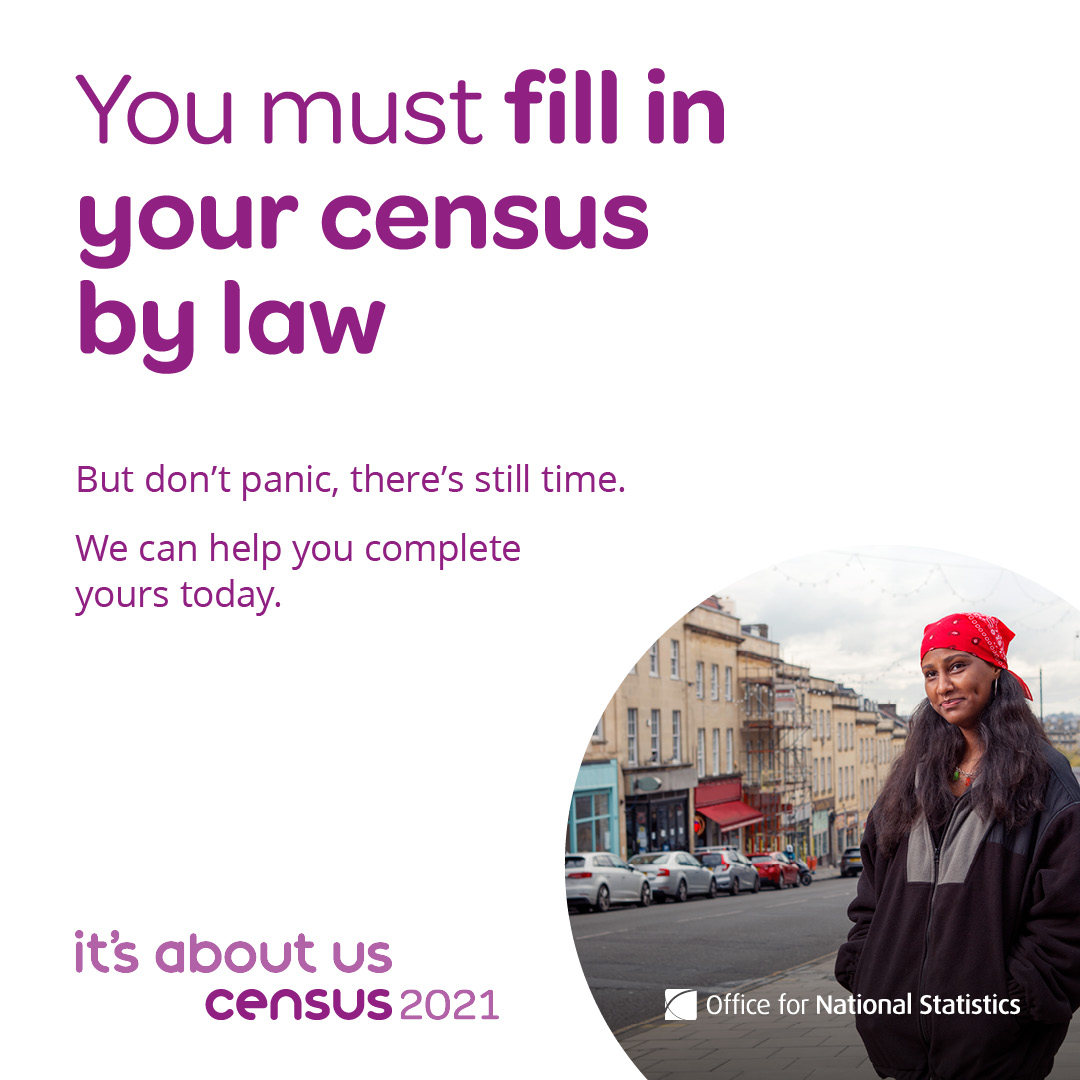 Living Well Group are supporting Census 2021 delivery, offering support to anyone who may need assistance with completing the Census 2021 application.
The Census is a unique survey that takes place every 10 years in England and Wales.
By taking part you will help with making informed decisions about services that shape your community, such as healthcare, schools & colleges, and public transport.
Book a Census Appointment
When you come to an appointment you will need to ensure you have some things with you.
Are you in temporary accommodation?
For further information or to book an appointment you can go to our bookings calendar from the link above or contact us on 0800 464 7440 or email us. 
Help to take part
Read more about the Census at: https://census.gov.uk/about-the-census
Census Day is March 21st which means you will need to complete the Census based on the information of your household on that day.
This year the Census is to be completed online however the Office of National Statistics understand that many people do not have access to digital devices, or are not familiar with how to complete the form digitally.
From March 1st until May 4th 2021, Living Well will be providing access to support and advise anyone who may need help through booked appointments.
We can provide support with advice and forms over the telephone or through pre-booked in person face to face appointments as of now all the way up to Census Day – 21st March 2021 as well as being able to provide this service through to May 4th 2021.
Before you can complete the Census, you will need a 16-character access code – which will be sent to your home address.
Our Census Support Service can help with
Those who do not have access to the internet.
Those with devices but a lack of understanding on how to access the internet.
Those with learning disabilities.
Those with a language barrier.