Please find below all members of the Living Well Grants and Programmes Team.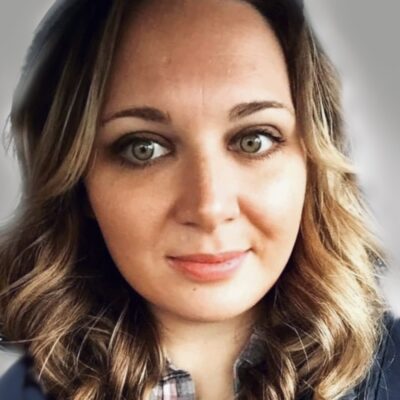 Jana Cotton



Programmes Officer
Jana moved from the Czech Republic to the UK in 2005 and speaks several languages.
Jana's qualifications and background are in education, but since 2016 she has been working in the 3rd sector gaining experience and knowledge working with young people as well as in conferencing, events, hospitality, and Grants and Programmes.
Jana has a passion for the great outdoors and together with her husband owns a woodland.
Jana is the happiest when she is splitting logs, sitting by the campfire watching the stars in the night sky, and walking the hills and mountains of Wales with her husband and her dog Jessie.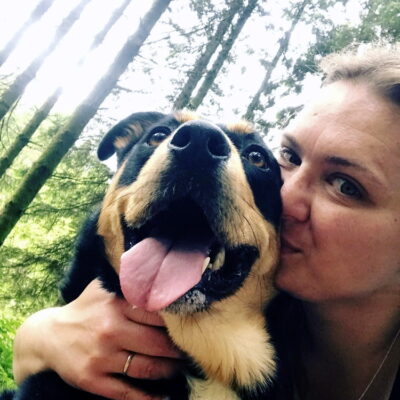 Roberta "Bobbi" Carro



Community Outreach Assistant
Bobbi is a Modern Languages graduate from the University of Birmingham with a background in healthcare, music events, and marketing. She has been a volunteer for various organisations and charities over the years and has always believed in the importance of community work.
She joined the Living Well Consortium in the Grants and Programmes Team in March of this year; she loves making direct contact with the public and seeing how our services can bring so many different communities together to access wellbeing support.
Bobbi also loves all things music, laughing with her friends, her dog, and poetry. She has been compared to an excitable Chihuahua by her friends.
Josef Baker



Volunteer Co-Ordinator
Josef is a History of Art graduate from SOAS, University of London, with a varied background in Heritage and Arts administration, events management, and general labour. Since joining Living Well UK in 2022 Josef has worked within the Grants and Programmes team to provide volunteers both in-house and through partner projects with placements and training. He works closely with a number of community organisations and loves seeing communities in action.
In his free time, Josef can be found keeping up with Formula one and the Rugby as well as exercising his creativity with Spoken Word.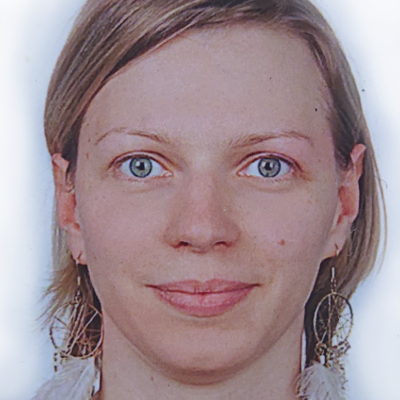 Claire Allerdissen



Program Assistant
Claire has extensive experience in Conflict Resolution, Non-Violent Communication, and Fine Arts, having worked in different countries throughout Europe, Asia, and Latin America.
Claire has moved to the UK in 2020 as an artist and has joined Living Well in 2022 to assist our Grants and Programs Team in their mission towards a healthier and happier Birmingham. She is passionate about Mental Health, Peace, and Animals. Especially Dogs and Fish.
If Claire could be a Superhero, she would be Water Woman, floating with the fish through the ocean.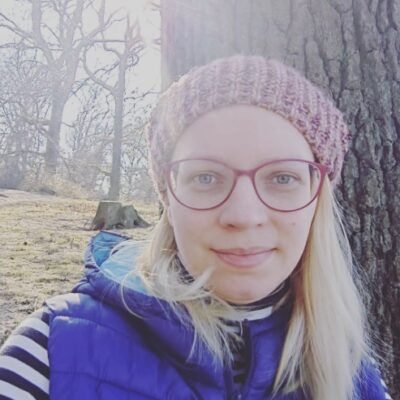 Lauren Barnes 



Team Administrator
Lauren joined the team in June 2022 upon the completion of their undergraduate degree at the University of Birmingham. During her time at university, she enjoyed volunteering for a mental health charity and was inspired to work in this sector.
As team administrator for the Grants and Programmes department, Lauren carries out the administrative duties of the team, such as monitoring email inboxes and updating spreadsheets. Their role also involves assisting with the running of the teams' projects and events.
When not at work, Lauren can typically be found catching up with a friend in a coffee shop or reading.
Nishma Patel 



Health and Wellbeing Coach
Nishma is a Psychology and Counselling Graduate from The Open University and is currently studying a MSc in Health Psychology at Aston University. Nishma has previously volunteered with mental health charities and is passionate about improving people's mental and physical health and wellbeing.
Nishma has recently joined the Grants and Programmes Team and is working as a Health and Wellbeing Coach at a Solihull secondary school. As a Health and Wellbeing Coach Nishma helps students with problems such as academic stress, resilience, coping skills and helping students identify, set and act on personal goals.
When not at work, Nishma can be found studying, spending time with her family, friends and her dog or reading with a coffee.