Please find below all members of the Living Well Clinical Team.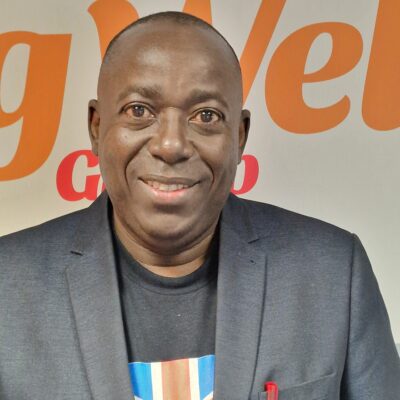 Patrick Kwesiga



Executive Clinical Director
Patrick Kwesiga is the Chief Operating Officer (Clinical and Operations) for Living Well Consortium.
He is a psychotherapist registered member of the British Association for Counselling and Psychotherapy. He holds relevant qualifications, including a masters in Integrative Counselling and Psychotherapy, a BA (Social Sciences), a Postgraduate in IAPT Leadership and Management of health, and corporate leadership accreditation. He is also a qualified IAPT supervisor and an accredited Well-being Facilitator.
Patrick has a depth of experience in community development, is a children mentor, community advocate, and health and well-being promoter.
He also specialises in writing and literary works, theatre director, acting and African drumming. He is author of Glad Made Mad a socio-cultural drama, and co-author of The Dancing Tree children's stories.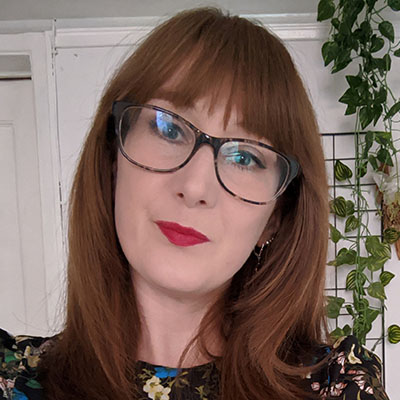 Holly Beedon



Clinical Lead
Holly Beedon is a qualified Integrative Psychotherapist and Cognitive Behavioural Therapist with over 13 years' experience in the mental health sector.
At Living Well, Holly overseas all services ensuring the highest standard of clinical processes and structures. Holly is the go to person for all practitioners across the organisation for anything related to clinical practice. Holly sits in the weekly panel with FTB and works with course leads at various universities to aid the process of IAPT training and qualifications for our staff.
In her spare time Holly enjoys making candles, homemade cleaning sprays and bath bombs. Holly loves walking in the woods with her staffie, Bruce Wayne (who she let her kids name) and also enjoys swimming and shadow boxing.
Saira Jan


Senior Psychological Wellbeing Practitioner
Children Wellbeing Practitioner Service Lead
Saira graduated from University of Birmingham with a Social policy degree, and in 2018 completed her PWP training. Saira has also completed PWP supervisor training in 2021.
She began her professional career as a triage practitioner with LWC. After gaining valuable experience, Saira then became the senior triage clinician at Forward Thinking Birmingham, working with clients with complex and high-risk mental health conditions.
In 2019, she re-joined with LWC as a Senior PWP and has now been promoted to CYP Service Lead as well as Senior PWP at LWC.
Saira enjoys traveling and spending time with my family and friends. Fun fact: She is 1 of 15 siblings.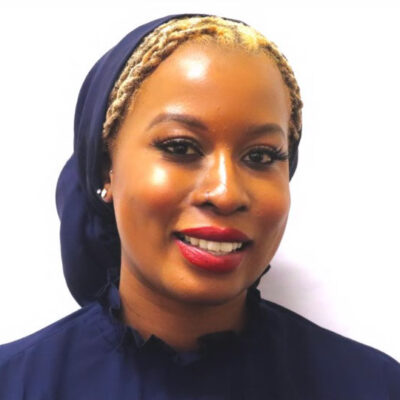 Awa Njie


Clinical Assistant
Psychological Wellbeing Practitioner
Awa graduated with a degree in medical bioscience, and then went on to do a masters in public health.
She began her career with LWC as admin officer and progressed quickly to admin and operations manager. Awa wanted to utilise her qualifications and passion for wellbeing, and went on to complete the Psychological Wellbeing Practitioner Course.
Awa says that she loves her current role and looks forward to exploring further opportunities for growth within LWC.
Awa loves cooking, working out at the gym and travelling. Fun fact: She shares a birthday with her son.
Waqar Azam


Clinical Assistant

Waqar is a qualified and accredited integrative psychotherapist with a background in youth work and working in the arts. Waqar supports the living well team as a clinical assistant and has worked with living well across various projects and contracts.
In his spare time Waqar likes to enjoy travelling, cooking and spending time with his family. Waqar has recently upgraded from cat dad to actual dad to his baby girl Aya who he enjoys spending time with and who definitely keeps him on his toes.
Sarah Cannon


Psychological Wellbeing Practitioner

Personal Trainer
Sarah Cannon is the Psychological Wellbeing Practitioner and Personal Trainer for Living Well Consortium.
Sarah started her career as a Psychological Wellbeing Practitioner working in various Improving Access to Psychological Therapies services. She has always been passionate about the positive impacts of physical activity on mental wellbeing.
This passion spurred Sarah on to complete further training in Personal Training and Nutrition Coaching to offer a more holistic approach to looking after our mental health. Sarah has experience of working in the gym environment and on a more personal one to one basis. Sarah loves helping people to get active and find ways to incorporate enjoyable movement into their day-to-day life.
In her free time, Sarah loves training at the gym, spending time outside in nature, walking her dog, cooking, and hunting for a good meme.
Stuart Yeates



IAPT and Triage Practitioner (Children and Young People)
Stuart Yeates is a qualified BACP Counsellor and Psychotherapist, he graduated from Warwick university in 2018. He has been working in the mental health field since 2014 – both voluntary and in private counselling practice. He has experience working with individuals / couples / young people and children. His experience is primarily with person centred counselling, but he also has experience working with the cognitive behavioural model.
At Living Well, he provides 1 to 1 therapeutic support to children and young people ages 11+. works with groups of young people online and also engages in mental health triage assessments.
In his spare time, he enjoys walks, playing video games, making music, and reading. Stuart enjoys being creative and finding new and interesting ways to express himself.
Maria Forde



Children Wellbeing Practitioner
Maria Forde is a Child and Young People Counsellor for Living Well Consortium. She joined Living Well earlier this year.
Maria worked as a Legal Secretary for over 15 years but decided that she needed a career change. She went back into education to retrain as a Counsellor. She has worked as a Person Centred Counsellor with children and young people for over 10 years.
In her free time, she enjoys going for walks with her family and baking.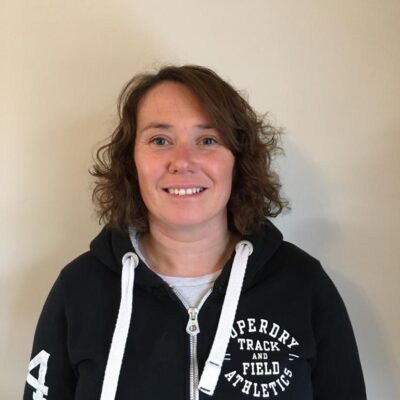 Becky Moore



Walking Therapist
Becky is a psychotherapist currently working with the Living Well Consortium as a Walking Therapist, offering counselling to people outdoors. As a therapist she has her own therapy and understands how challenging yet life changing it can be. "I am so truly humbled by the courage my clients show me day to day."
The outdoors is somewhere Becky feels most comfortable, beaches, forests, countryside so being able to share this with her clients is a real joy.
Becky grew up in North Devon and feels that shaped her love for the outdoors, adventure sports and walking which she personally finds very therapeutic, especially when accompanied by her beautiful boy,  Spencer, her little Shih Zu.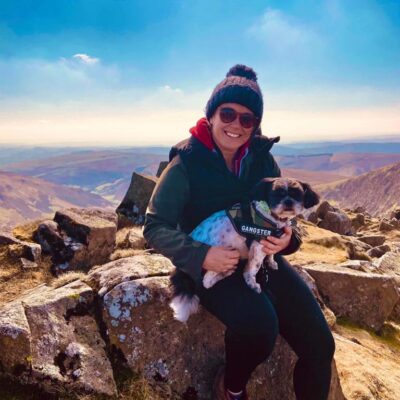 Deborah Shaw



Walking Therapist
Deborah, or short Deb, is a walking therapist with Living Well. She is trained as a person-centred counsellor and has adapted this way of working to deliver it whilst walking in local parks with clients since joining Living Well.
She has a background of working in the law but made the life-changing decision to become a therapist about 6 years ago when she realised she was more interested in helping her clients with their personal problems rather than their legal ones.
She has always enjoyed the outdoors, whether mountaineering, hill-walking or just taking the dog out to the park and can attest to the mental and physical benefits of all!
Simon Davies



Walking Therapist
Simon delivers walking and outdoor talking therapies as part of the Living Well clinical team.
Simon originally studied English at Oxford University before going on to train in Person-Centred Counselling and the Psychotherapeutic Relationship at the University of Warwick.
A BACP registered counsellor, Simon has a keen interest in the relationships we build with ourselves, others, and the environment. As such, he leaped at the chance to join Living Well's walking therapies pilot in 2021. He also delivers person-centred counselling for Consortium member Citizen Coaching.
In his spare time, Simon continues to seek out green spaces while making sure he isn't away too long from his demanding pet cat.
Abbas Darukhanawala



Primary Care Navigator
Abbas graduated Aston University with a degree in Psychology and is about complete his master's in forensic psychology & mental health. He has also previously worked as an Assistant Psychologist in the NHS and worked in research.
He is a new Primary Care Navigator embarking on his journey with the BSOL transformation project on behalf of Living Well Consortium working with multiple agencies.
He enjoys spending time in the gym and watching anime.
Carla Lees



Primary Care Navigator
Carla initially qualified as a Dental nurse before moving into NHS Secondary care. After she graduated from the University of Warwick, with a degree in Social Studies, Carla worked in supporting roles across the healthcare sector such as theatres and wards and gained experience working in mental health and psychiatric services.
She is passionate about wellbeing and empowerment, very sociable and outgoing.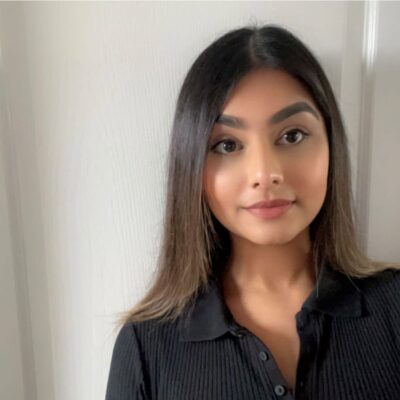 Kirandeep Thiarra



Primary Care Navigator
Kirandeep graduated from university in 2020 with a degree in Psychology and went on to do her master's degree in occupational psychology and graduated in 2022. During this time, she was also a Mental Health First Aider, and carries a strong passion to help and support individuals overall well-being. She is a new Primary Care Navigator who is very excited to see what the future holds within the new role.
Outside of work, Kirandeep enjoys travelling, shopping, and socialising with friends and family.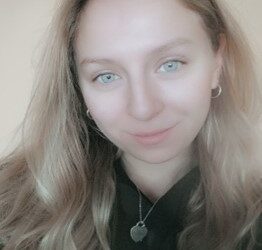 Alice Bartlett




Psychology Assistant
Alice Bartlett is a first-class graduate in Psychology. She has a lot of lived experience within the mental health sector and hopes to put this knowledge to use in her position as assistant psychologist. Her future career aspirations are to go on and complete the doctorate to become a Clinical Psychologist.
Alice loves to cook and is an avid reader. She also loves to play card and board games, taking any game she plays very competitively.
Maryam Bibi




Psychology Assistant
Maryam graduated from Aston University with a BSc (Hons) in Psychology and MSc in Health Psychology. She started her career working as an HCA at the Queen Elizabeth Hospital and since then has worked for Forward Thinking Birmingham CAMHS Crisis Team as a Clinical Support Worker and for Forward Thinking Birmingham Referral Management Centre as an Assistant Psychologist.
She joined Living Well Consortium team in July 2022. She enjoys baking and watching the Great British Bake Off.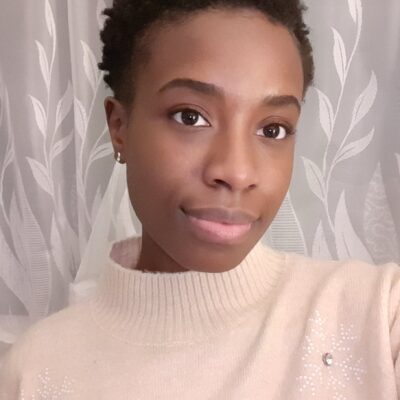 Lavinia Haarhoff




Psychology Assistant
In 2019, Lavinia graduated from the University of Wolverhampton with a First-Class Undergraduate degree in Psychology. She then went on to work in a range of settings such as mental health support, youth homelessness and mentoring for looked after children. Whilst working, Lavinia has been completing a Level 5 Professional Diploma in Therapeutic Counselling and has career aspirations of becoming a Trauma Informed Psychotherapist.
Outside of work and study, Lavinia enjoys playing computer games such as The Sims 4 on PC and Animal Crossing on her Nintendo Switch.
Tejinder Rathore




Psychology Assistant
Tejinder graduated from Coventry University with her degree in Psychology and finished with a 2:1. She completed a placement year during university with CGL (Positive Choices) where she worked with young people on their emotional wellbeing, which sparked her interest working with young people. While at university Tejinder was involved with many societies however thoroughly enjoyed being on the Sikh Society committee. Tejinder was the event planner and organised many events for her fellow students with the help from her other team members. This is one her favourite memories from university.
In her spare time Tejinder enjoys reading, long walks and yoga. Tejinder also has a love for vintage clothes and seeing what gems she can find in a charity shop.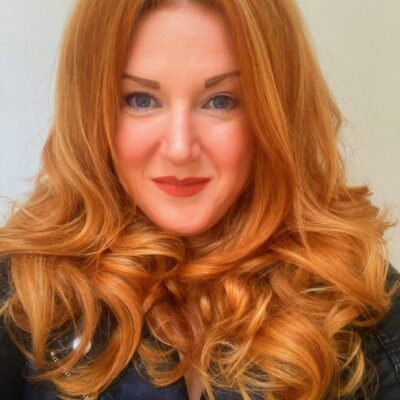 Claire-Marie Glennon



Wellbeing Practitioner
Claire-Marie is currently retraining to become a psychotherapist, following a successful career in PR and marketing which saw her working with organisations across a variety of sectors worldwide.
With roots secured firmly within the entertainment arena, she has also shared the stage with many household names in venues on land and sea spanning the globe.
Joining LWC in April 2022 as Wellbeing Practitioner, Claire-Marie provides support to the clinical team to help maintain a seamless, accessible, and supportive service user experience.
Claire-Marie's interests include music, mindfulness, reading and food. If Claire-Marie was a superhero, she would be 'Giggle Girl,' lifting people's spirits by making them laugh.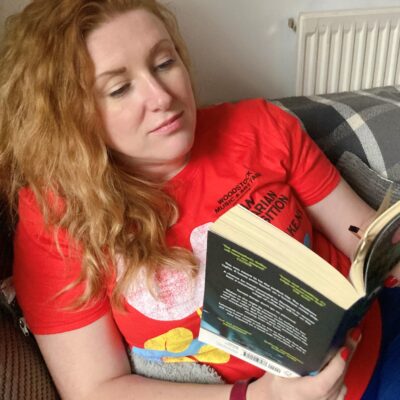 Abdullah Mohamed

Apprentice Psychological Wellbeing Practitioner
Abdullah is one of our Apprentice Psychological Wellbeing Practitioners at Living Well. He previously worked as a Social Prescriber for 4 years across various GP practices and within the voluntary sector supporting people with signposting for mental health and non-medical problems.
He enjoys playing basketball , learning about natural plant based medicines and spending time with his family and newborn baby girl.
Leiselle Walker

Apprentice
Psychological Wellbeing Practitioner
Leiselle is a Trainee Psychological Wellbeing Practitioner. She joined the Apprenticeship programme on October 17th 2022. She will be based at Pattigift Therapy for her training during the programme.
Prior to joining the Apprenticeship Leiselle worked in Health and Social Care supporting children and adults with sensory impairments, autism and learning disabilities.
In her spare time Leiselle enjoys cooking Caribbean food , travelling to explore new places, reading and gardening. She comes from a family of farmers.
Natalie Bird

Apprentice
Psychological Wellbeing Practitioner
Natalie previously worked in aviation industry as a flight attendant for a number of years before going into the healthcare industry in an administrative role. Following a lifelong passion for psychology and mental health and researching the different roles this career had to offer, Natalie decided to train as a Psychological Wellbeing Practitioner and joined the living well team in 2022.
In her free time Natalie enjoys travelling, cooking, reading and spending time with her cats.
Nathifa Empress Smith

Apprentice
Psychological Wellbeing Practitioner
Nathifa has worked in different industries in a few capacities but most recently she has worked in the education sector for 8 years. It was her focus to be the positive support that encourages improved behaviour, wellbeing and safeguarding for children and young people. She's now on the quest to do the same in the health sector, to bridge the gap between service and service users. It is her goal to encourage those who often feel helpless to become hopeful.
When not working, she spends time enjoying music, poetry, theatre and reading. However if she is not doing this, she enjoys eating, socialising and tries to stay warm as she has a strong dislike for cold temperatures (meaning anything below 22°C). Admittedly, she has a slight infatuation with the colour purple.